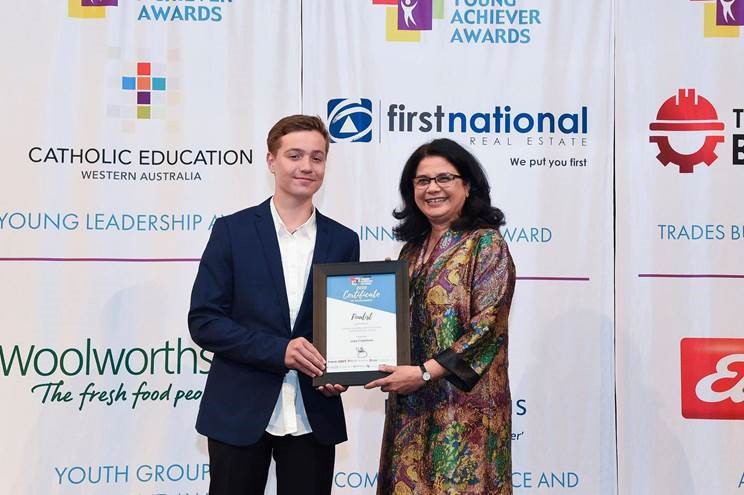 Young Leadership Award
Congratulations to Luke Cotellessa, who was a finalist for the Catholic Education Western Australia Young Leadership Award at this year's 7NEWS Young Achiever Awards WA. Luke's impressive achievements include his establishment of 'Luke's Boots For the Outback', a charitable initiative where he collected and distributed over 8,000 pairs of boots and sporting items to children in remote WA communities and regional schools. Luke is a member of the SMASHCREW Sports Show on Noongar Radio. Fantastic work, Luke.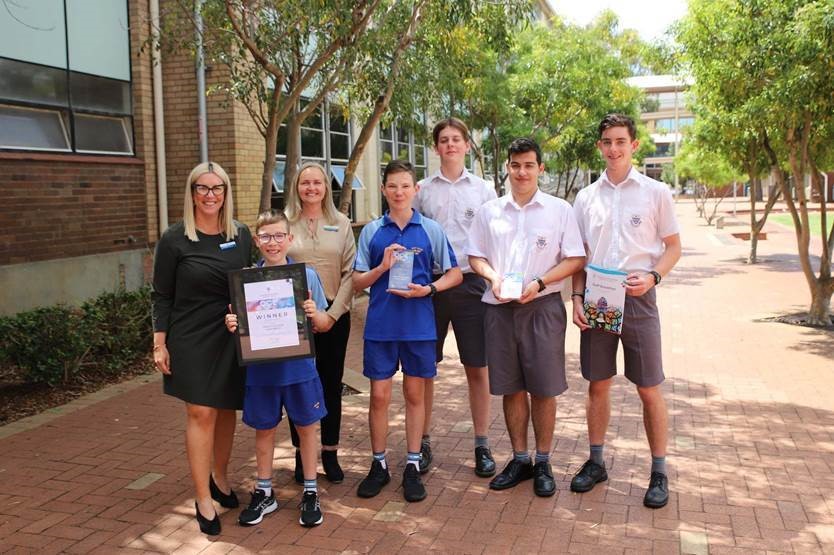 TCEC – Winners of People's Choice Award 2020
Trinity College Environmental Committee are extremely pleased to announce that we won the C
EWA Quality Catholic Education Award People's Choice for 2020! The award was presented last Friday at the Catholic Education Office Staff Breakfast. We entered the Stewardship Category for our work in Sustainability around the College. Our application consisted of a summary and evidence of some of the initiatives around the College over the last couple of years. We have been extremely lucky to be supported in many projects ranging from recycling to wax wrap workshops to the recent ERA Emissions Campaign. Congratulations to all of the students who get involved and are passionate about caring for our common home.