Parade College goes Global in Lockdown
Parade College, Bundoora and Preston, joined the Edmund Rice Kibera Youth Group last week in a Edmund Rice Global Youth Dialogue. Young people from each group shared about the impact of the pandemic and how each groups reached out to support those in their community. This Global Youth Dialogue is part of Parade's commitment to EREBB and  support by the Edmund Rice Foundation Australia. 
Parade students have been part of a series of Edmund Rice Global Youth Dialogues where they share with other young people from countries as diverse as Kenya, Uruguay, Argentina, South Africa and New Zealand. These connections were the inspiration of Ignatius Park College, Townsville.
Emmanuel Lymbouris, a Year 11 student said: "Conversing with the excellent people from Nairobi is an experience that I look forward to repeating. Comparing the effects Covid has had in Kenya to its effects in Australia and sharing the similarities and differences of Kenyan and Australian culture was an outstanding beginning to this friendship. Their unity and togetherness were very inspiring, and I believe we both have much to learn from each other".
Dylan Tran Ngo shared: "Recently I represented Parade College and Melbourne in a video call with a group of teachers and students from across the world in areas such as Argentina, Uruguay and even up north of us in Brisbane and Townsville. Such a meeting allowed for us to bond and unite over our situations and feelings during this time, providing a way for us to communicate and reaffirm that everybody in education is going through similar experiences.''
"Recommendations from students in South America, where this lockdown has been going on for longer than ours, has been to keep in contact and reach out to our family members, uncles, aunts and grandparents alike and remember that some of our teachers are still finding their feet in navigating online learning and so not to be too hard on them when their kids yell in the back, they spill their coffee or their cats refuse to move away from the camera!''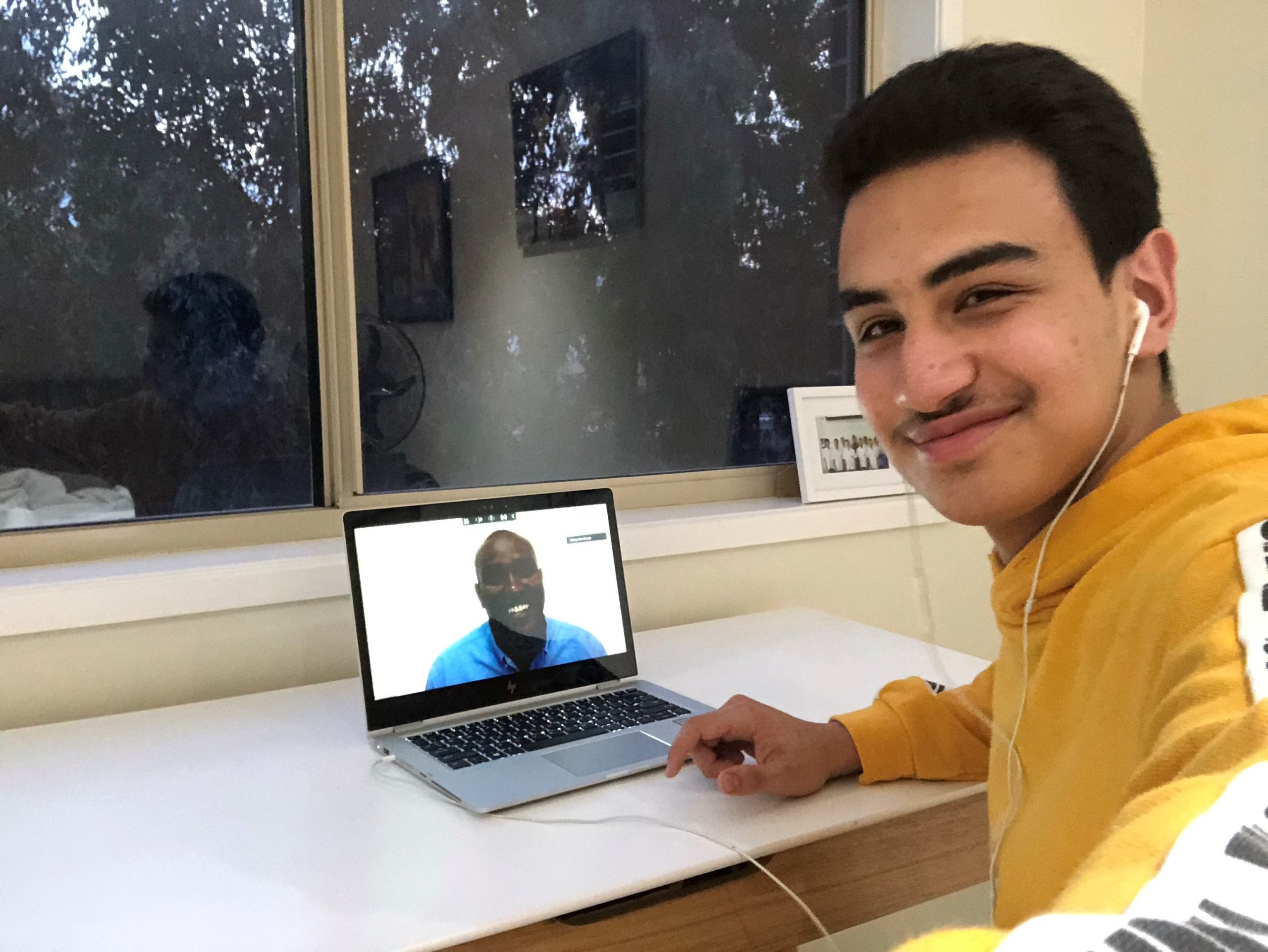 Parade College Year 12 student Abdul Kassem interacting with a member of the Edmund Rice Kibera Youth Group from Nairobi, Kenya, as part of a Global Youth Dialogue.