St James College, Brisbane was a finalist in the 2020 Queensland Training Small Training Provider of the Year Award along with two individual State Finalists in their respective categories.
Equity VET Student of the Year
Regional winner: Axel Dushime
Qualification: Certificate III in Health Support Services
Training provider: Mater Education
School: St James College
Axel is a remarkable young man who has pent much of his young life focused on survival. Fleeing his war-torn home country of Burundi at 15, he faced family tragedy and imprisonment before arriving in Australia as a refugee in 2018.
Axel has completed a Certificate III in Health Support Services through Mater Education, as well as other VET qualifications through his school, St James College. With English as his 5th language, Axel has overcome language barriers and excelled as a visual and practical learner. Axel currently applies his qualification and skills as a carer for his mum. He is motivated to continue studying to become a nurse and pursue a career in healthcare.
VET Teacher or Trainer of the Year
Regio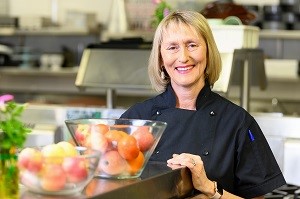 nal winner: Louise Pope
Employer: St James College
Louise is lead teacher for hospitality and tourism at St James College, Brisbane. Over 50 per cent of Louise's students come from culturally and linguistically diverse backgrounds, many suffering trauma or gaps in their learning from life before arriving in Australia.
Louise's VET strategies ensure all students can access content, develop skills and capabilities, and graduate with qualifications with genuine pathways to employment. Louise started the 'J-Cats' (Jimmies Catering) program to mimic real-life catering teams, including 'Head Chef' and the provision of catering for large scale functions and events.